ANTOP AT-500SBS HD Smart Bar: HDTV & FM Amplified Antenna with Smart Boost System, 80 mile range, Black
$179.99
Free Ground Shipping
30 Day Money Back Guarantee
1 Year Parts & Labor Warranty
• Features ANTOP's exclusive Smart Boost System — adjust the antenna's reception power with a simple turn of a dial! 80-mile signal range.
• Connect TWO devices simultaneously: FM stereo, a second TV, or any OTA-Ready streaming device or projector!
• Includes integrated FM antenna.
• The built-in adjustment dial on the power booster unit allows ease and flexibility to increase or decrease the amplifier strength of the antenna.
• Multi-Directional reception pattern.
• 4G LTE Filter blocks unwanted 3G and 4G wireless signals for noise-free reception.
• Compact and sleek, but still delivers on the ANTOP promise of a quality HDTV viewing experience.
98 in stock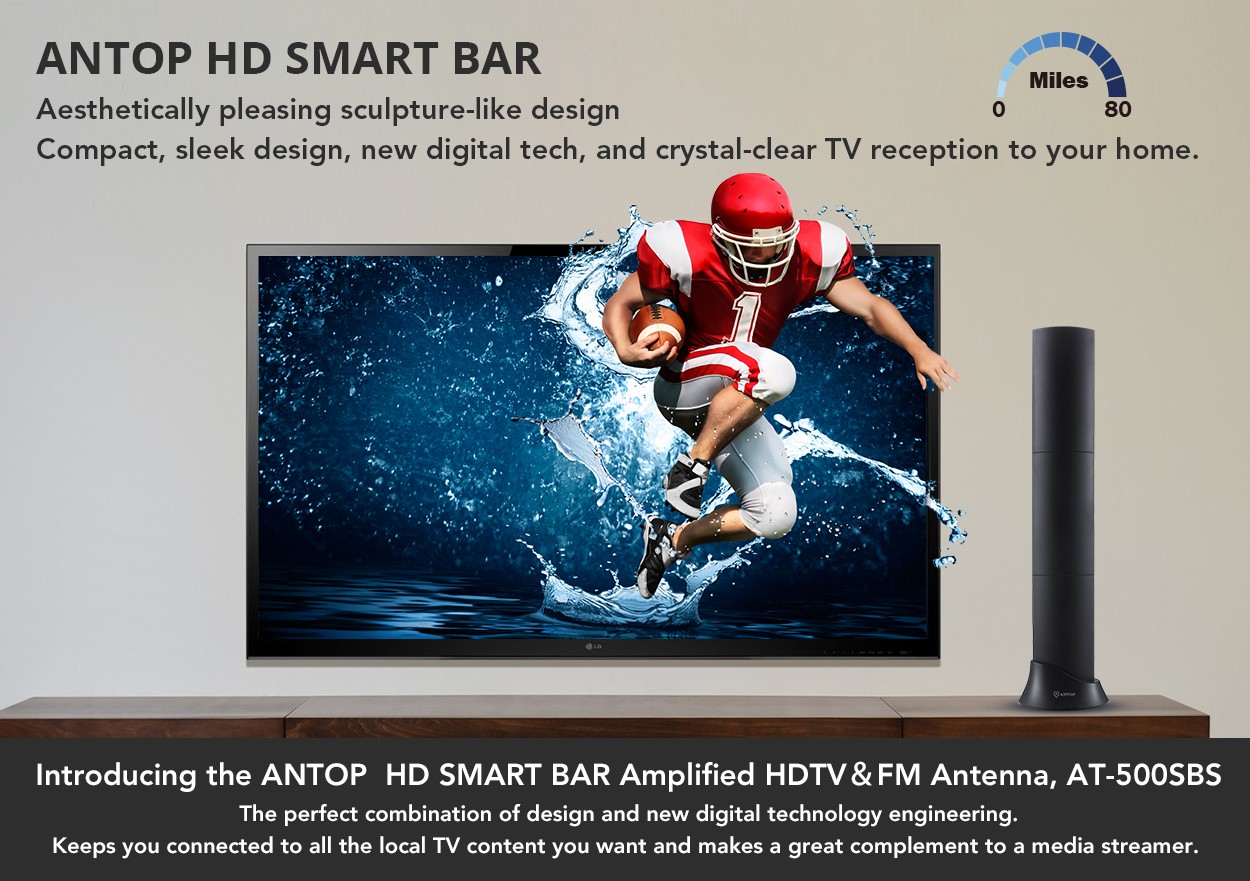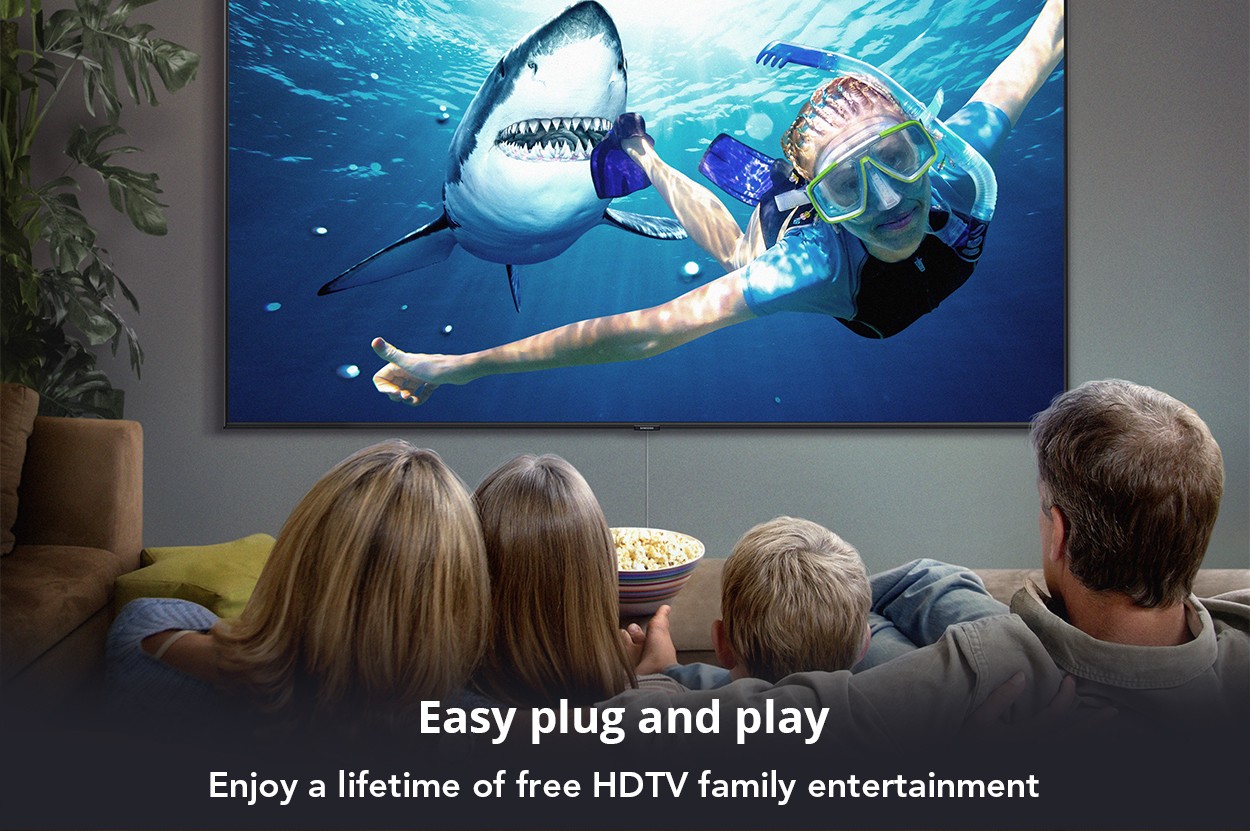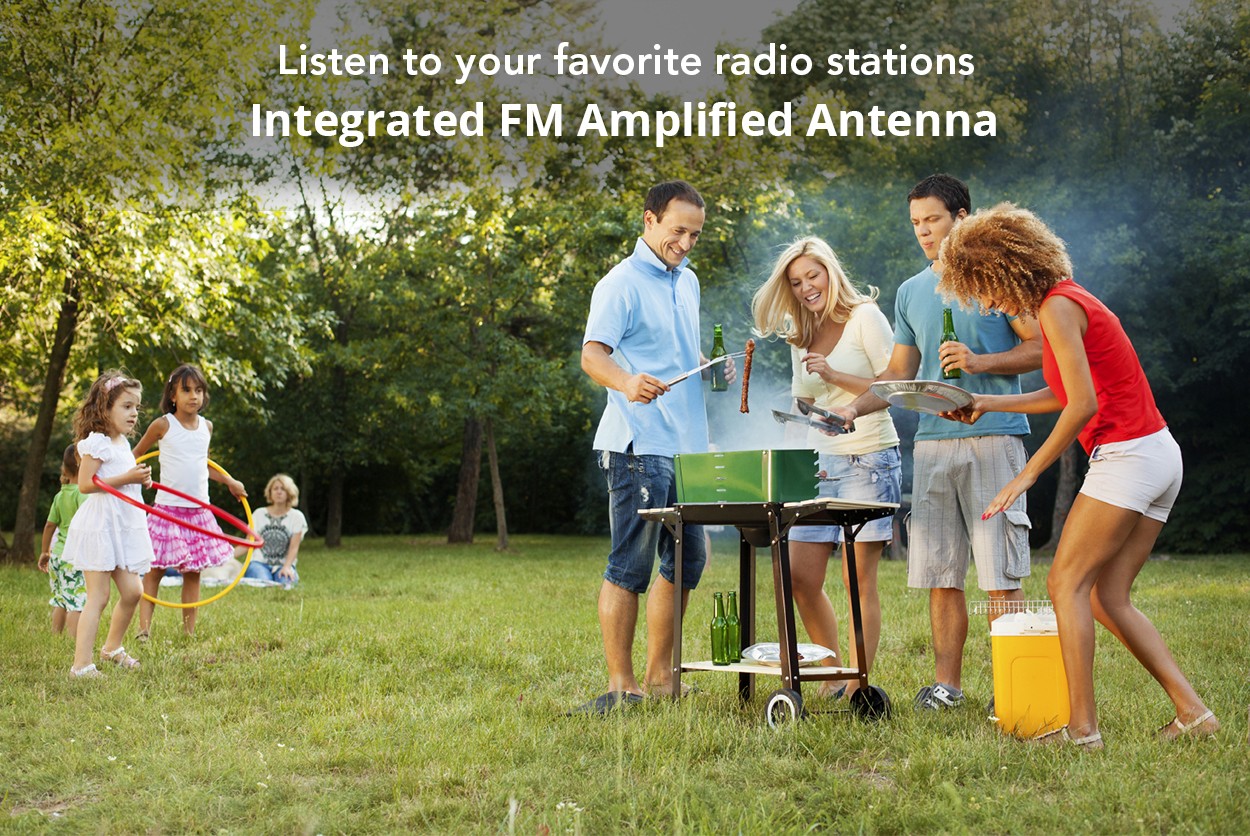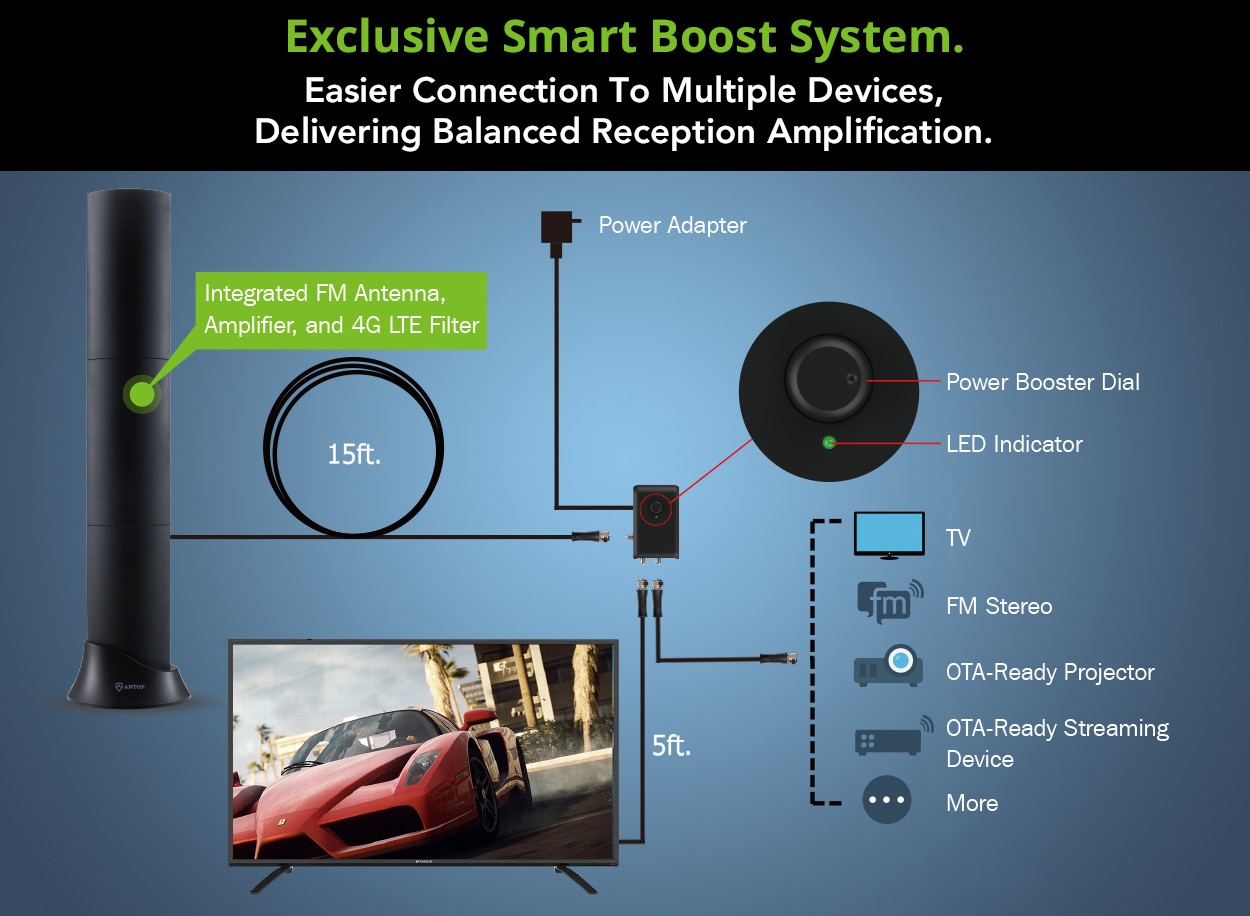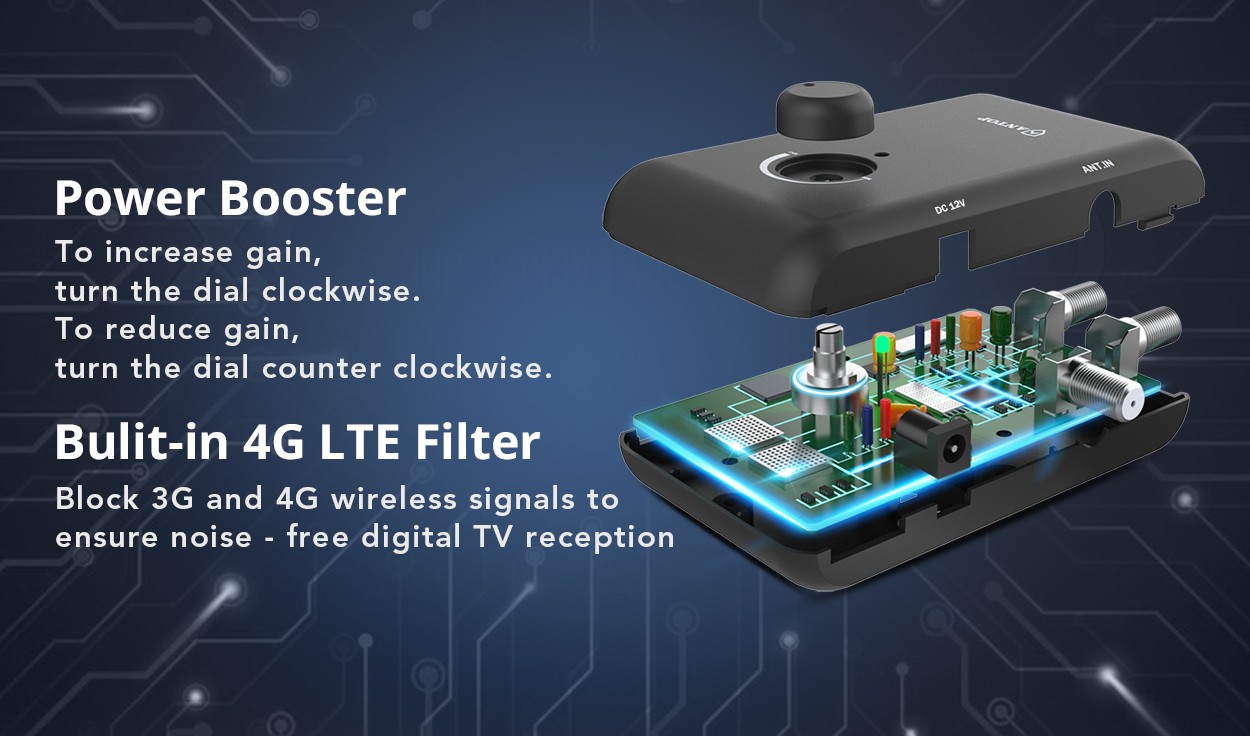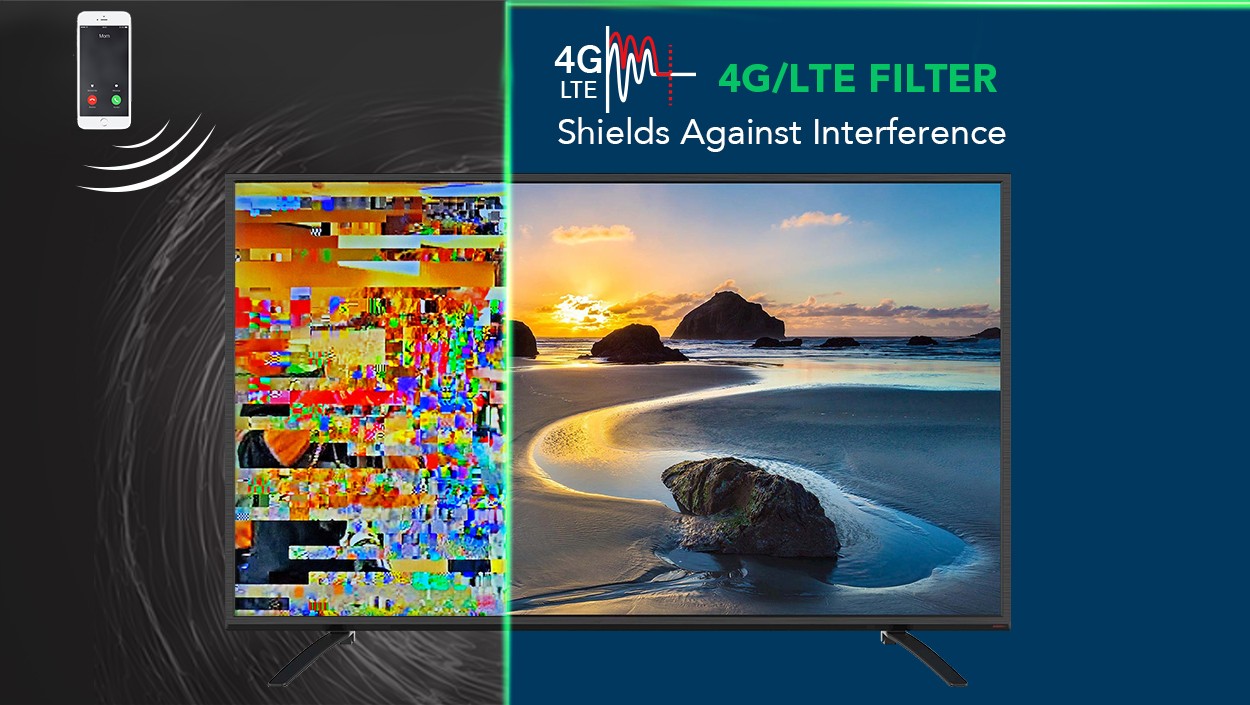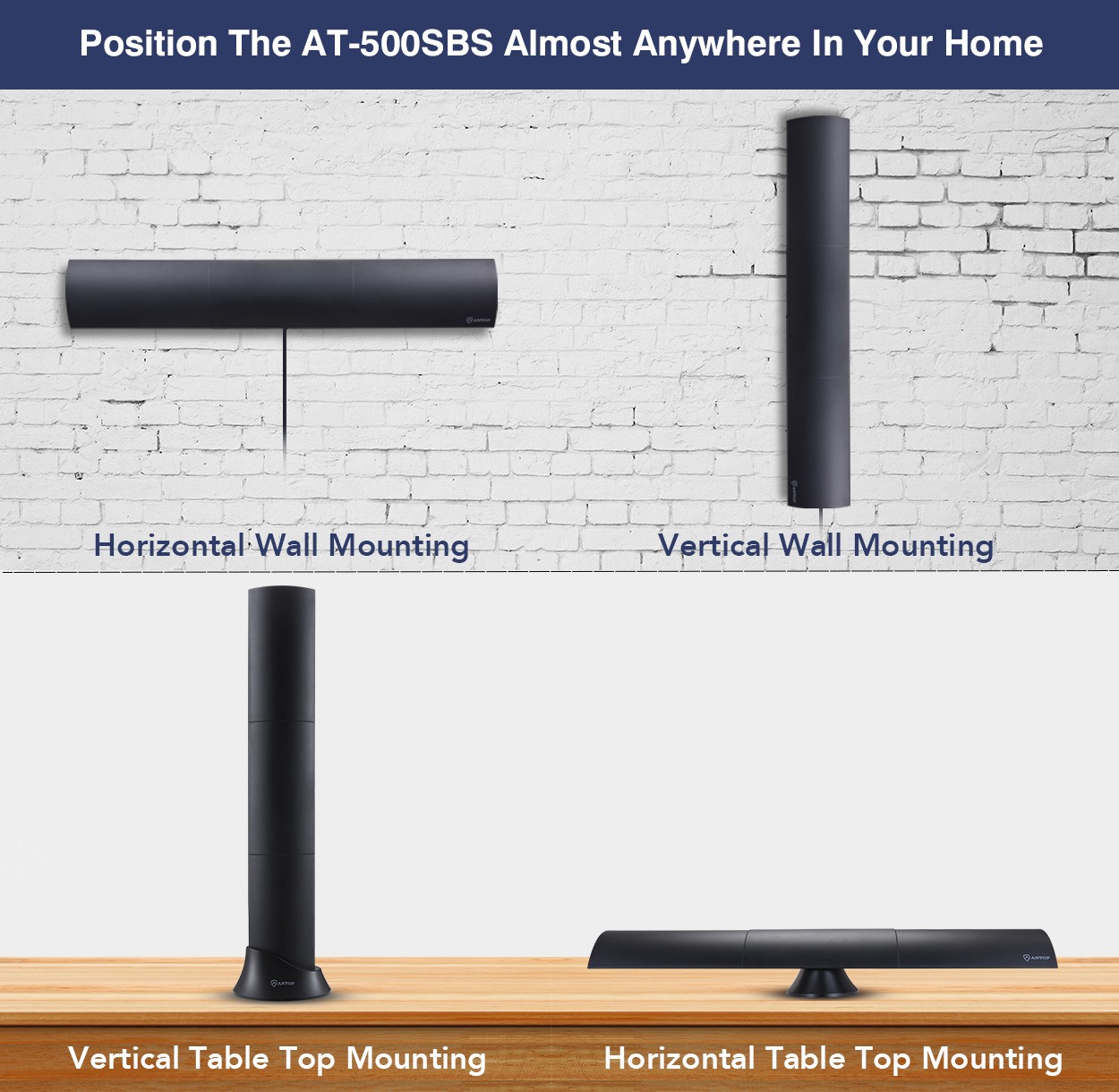 Specification

Usage

Indoor

Insertion Loss

4.8dB

Power In

DC 12V

Power Out

DC 11.7V

Impedance

75Ω

Regulation

0~15dB

Reception Range

0~80 miles

Reception Pattern

Multi-directional

Frequency Range

87.5-230MHz, 470-700MHz

Receiving Range

VHF/UHF

Power Supply

DC12V via power adapter

Coaxial Cable

15' and 5'

Noise Figure

≤3dB

Color

Black

Gain

7dB-22dB

Max Output level

100dBuV Max

Product Series

SBS-HD Smart Bar
Packing

Weight
3.48 lbs
Dimensions
7.95 × 3.82 × 29.65 in
Customer Reviews
Let us know what you think...
People who viewed this item also viewed
ANTOP AT-300SBS HD Smart Antenna: HDTV & FM Amplified Antenna with Smart Boost System, 70 mile range, Black

AT-300SBS

Reviews (0)

$

164.99
Your recently viewed products
ANTOP Flat Panel AT-413B Outdoor HDTV Antenna | Smartpass Amplified

AT-413B

Reviews (25)

$

128.99

ANTOP Paper Thin AT-125B Indoor HDTV Antenna | Smartpass Amplified

AT-125B

Reviews (18)

$

94.99

ANTOP "Big Boy" AT-400BV Outdoor HDTV Antenna | Smartpass Amplified

AT-400BV

Reviews (55)

$

268.99

ANTOP UFO Dual Omni AT-415B Outdoor/RV/Attic HDTV Antenna | Smartpass Amplified

AT-415B

Reviews (37)

$

162.99