The Upward Trend of
TV Antenna Use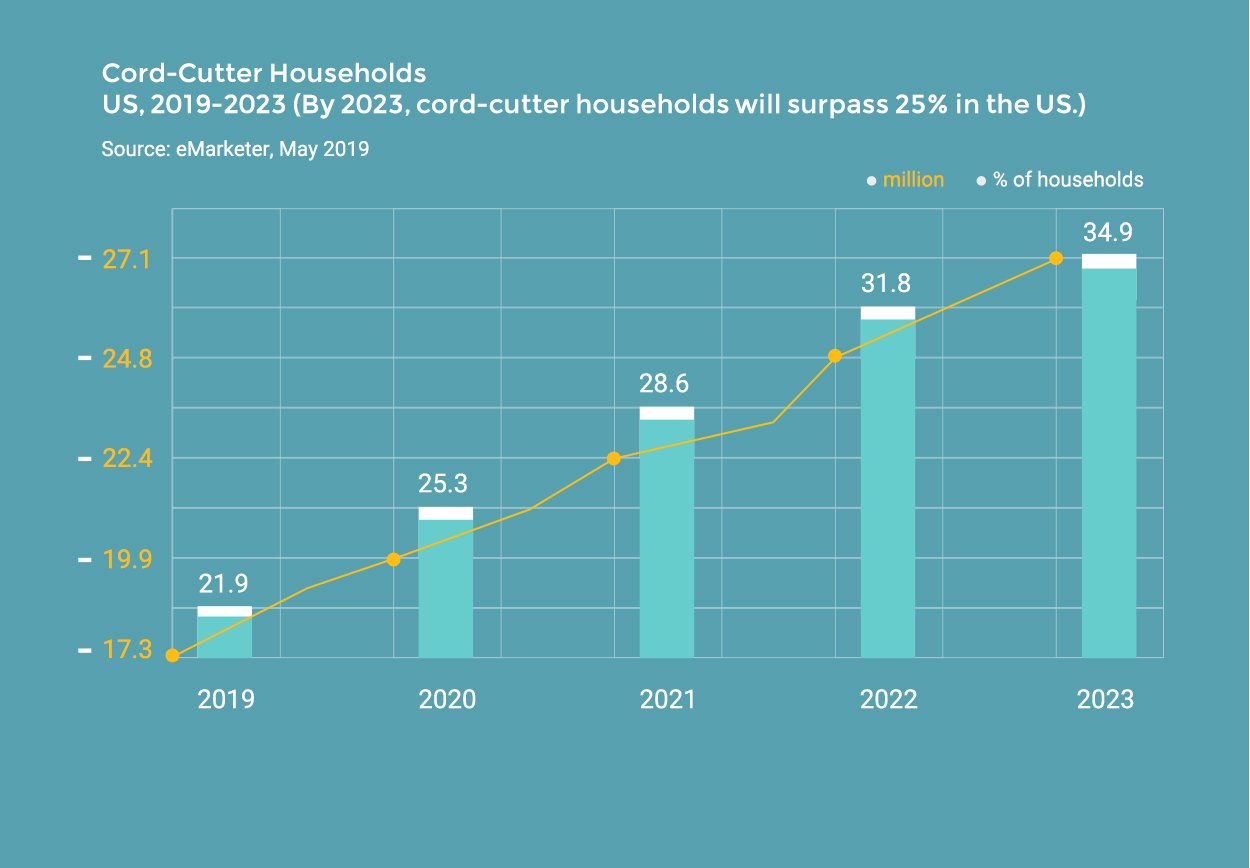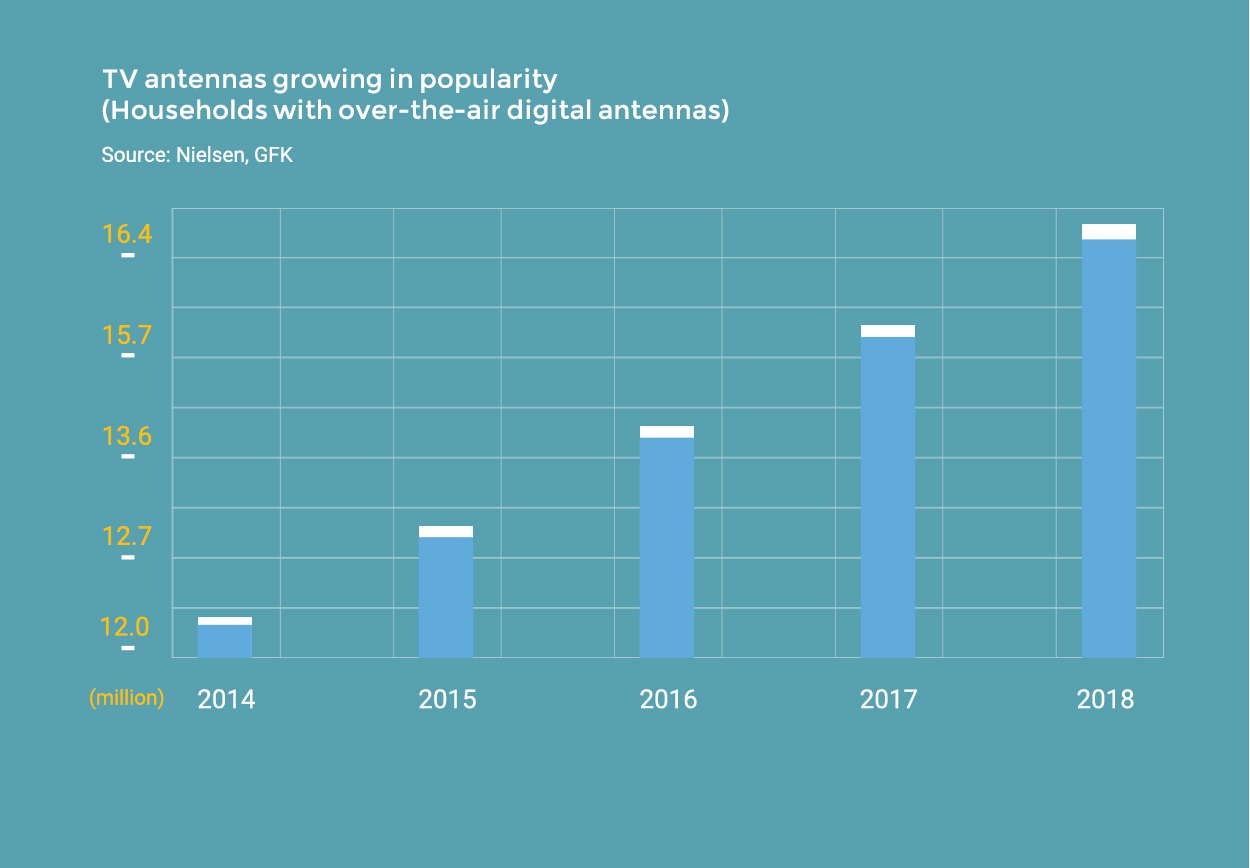 cut_the_cord_data_sheets1
cut_the_cord_data_sheets2
You might think TV antennas are old fashion but in fact, digital TV antenna users are steadily growing in number every year. Antennas have reemerged in the market as essential home entertainment technology and people are cutting or trimming the cord faster than ever before. Antennas also ensure access to local news during emergencies or cable/satellite TV outages. As predicted by eMarketer, by 2020, the number of cord-cutting households could reach a quarter of total US households.
Why Cut The Cord
Cutting the cord saves you money
: Streaming subscriptions add up over time, while antennas are a one-time purchase, lifetime value product. With an Antop digital TV antenna, you can always access free over-the-air TV broadcasts. Compared to paying over $100 every month, an Antop antenna could save over $1,000 per year.
NextGenTV and ATSC 3.0
: NextGen TV will offer better quality HD audio and 4K video to most homes but it will also offer much more. This will include better broadcasting and deeper reception capabilities, faster communication speeds, hybrid and upgraded infrastructure. Enjoy the jump to the next standard, with an Antop TV antenna and get free TV for life.
Over-The-Air TV Broadcast
: 9 out of 10 US households can receive free digital TV broadcasts with the right antenna. Of course, channel reception depends on location and the range of your antenna, but those located within 65 miles of broadcast towers can take advantage of free over the air broadcast . Antop offers antenna models with distance ranges up to 85 miles from the broadcast tower.
Cut the cord with Antop now