Antop UFO AT-414B Omni-Directional HDTV Antenna for Outdoor/Attic/RV Use, Smartpass Amplified for Clear Crystal Reception
• New Generation digital tech design: matches mechanical antennas
• UV coating, weather resistant finish
• Smartpass technology amplifies range from 0, 55 to 65 miles
• 4G LTE Filter: blocks unwanted 3G and 4G signals
• Omni-directional reception for weak/moderate signal strength areas
• Easy home exterior installation: wall, roof, balcony
• Size: 15-inch diameter
In stock (can be backordered)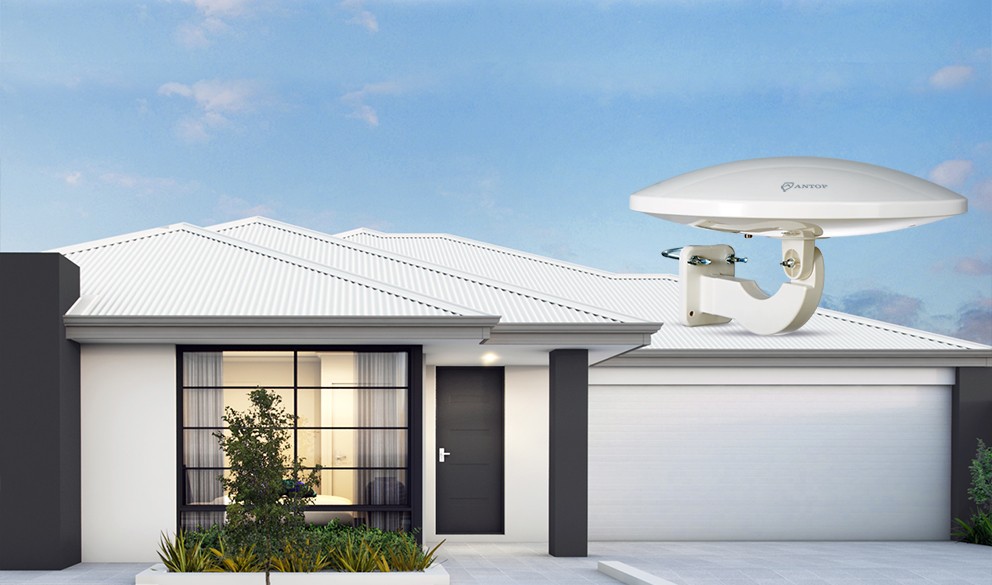 Antop UFO
Omni Antenna Re-imagined
Bringing beautiful design, new digital tech and crystal-clear TV reception to your home.
Meet the Antop UFO Omni-directional Outdoor Antenna, AT-414B
The perfect combination of innovative 360-degree reception engineering and new digital technology.
Sleek and compact, keeps you connected to all the local TV content you want.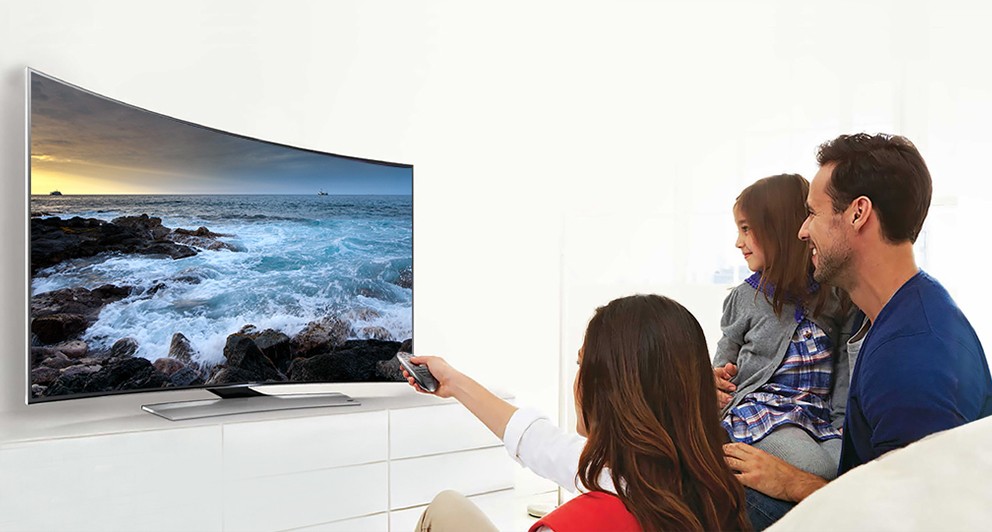 Enjoy a lifetime of free HDTV family entertainment.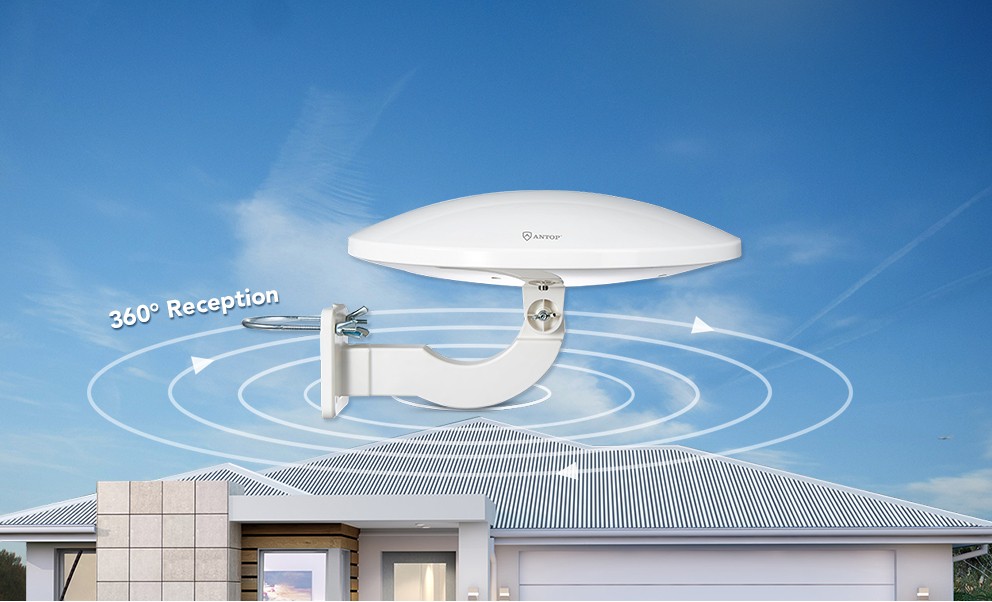 Ture 360 Degree Reception
The UFO was re-imagined and designed for omni-directional reception up to 65 miles in diameter.
Truly covers 360 degrees. No rotating needed.
No more playing around with re-positioning the antenna to find the right signal direction.
Full channel reception and less blind spots. Perfect for Home and RV use.

Smartpass Amplified
with Built-in 4G/LTE Filter
The Antop exclusive, all-in-one Smartpass Amplifier balances the range for UFO AT-414B from 0, 55, to 65 miles, and blocks unwanted 3G/4G signals for noise-free reception.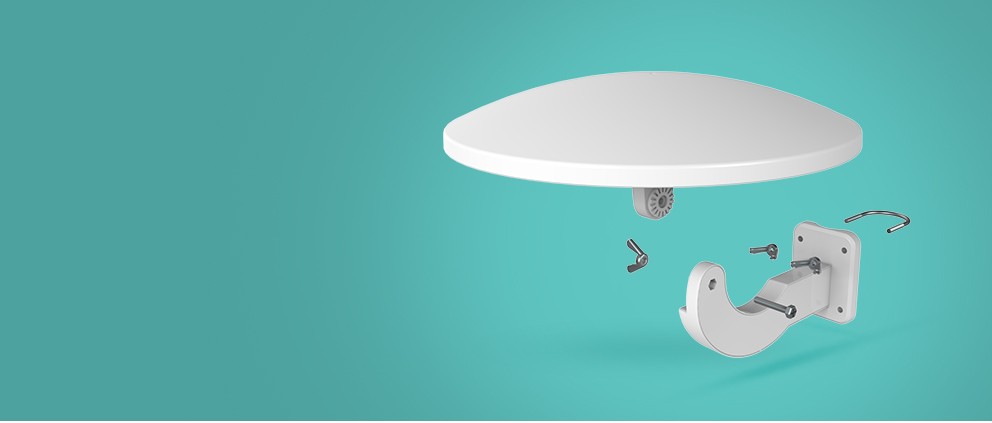 Simple Set-up
The simple set-up design enables you to quickly install and easily connect within seconds. The UFO offers an installation kit for wall and pole mounting options.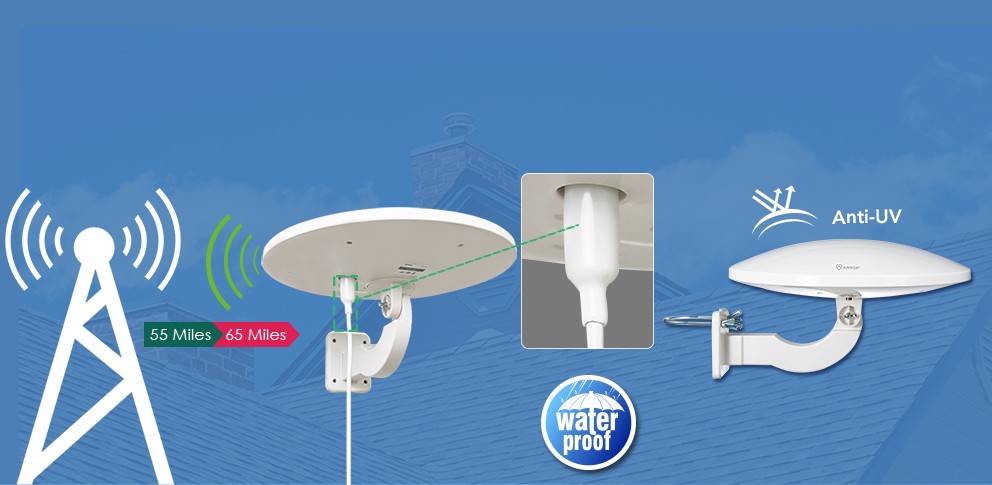 Durable Exterior & Weather Resistant
UV coated, weather resistant exterior design combined with anti-interference internal tech
protects signal reception to provide clear pictures and full channel capacity even during inclement weather.
Always connected so you never miss the latest local news
The Antop UFO is the easiest way to get a wide range of free HDTV channels.
Plug and play. Enjoy crystal-clear TV reception.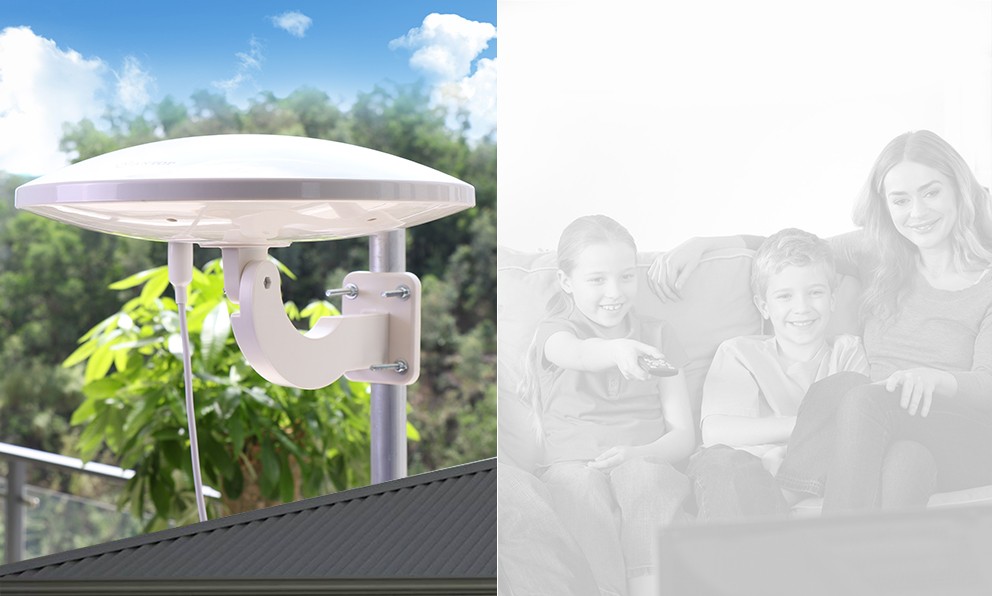 All-in-One
Combining style and the latest in digital antenna tech to create a crystal-clear HDTV viewing experience.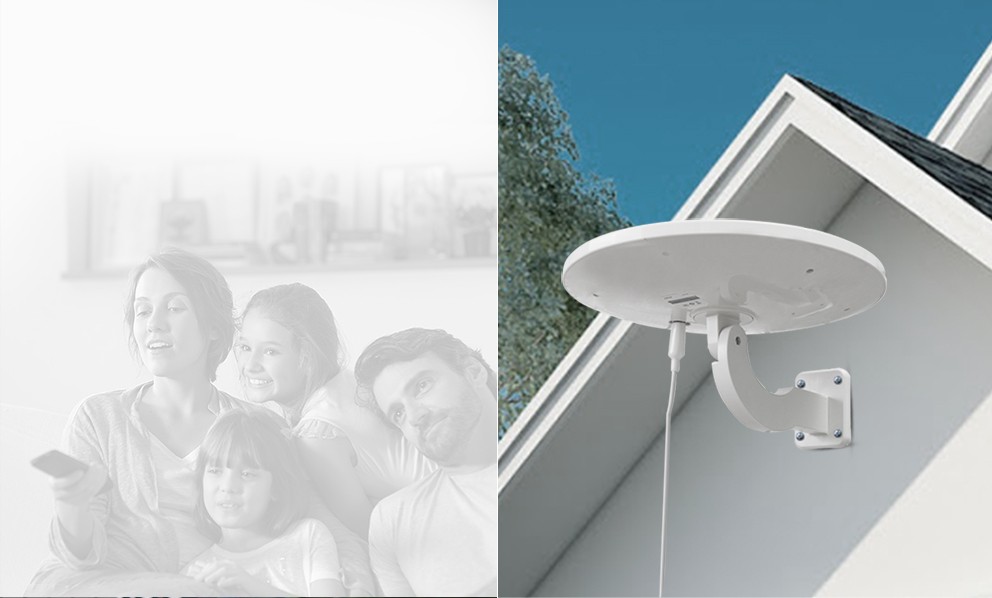 Stylish Design
Antop UFO, exactly what you need and nothing you don't. Its sleek and compact blends in well with the interior or exterior of your home.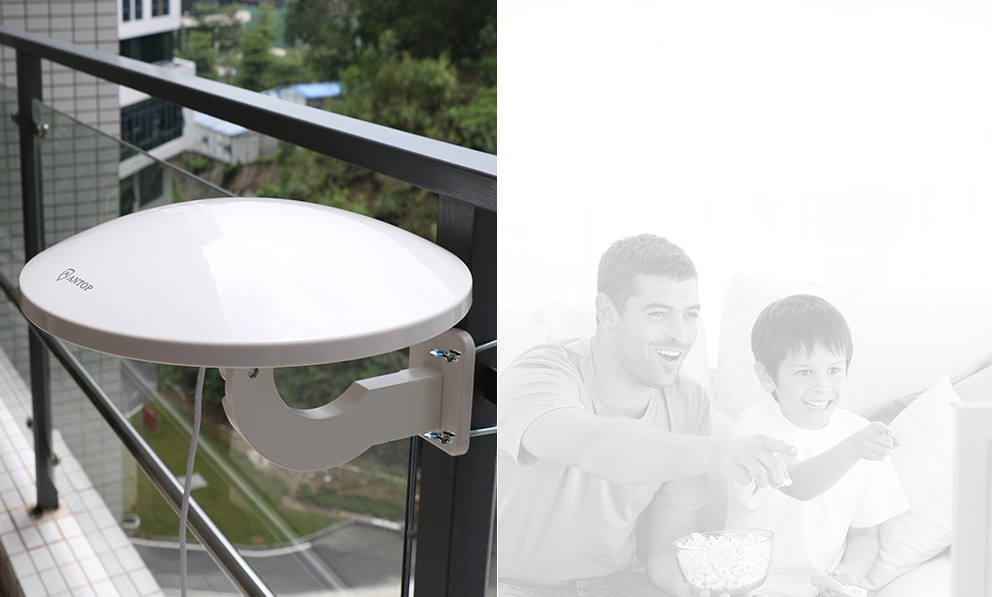 A Keeper
Engineered to pick up channels from different tower directions and powerful to feed multiple TVs throughout your home.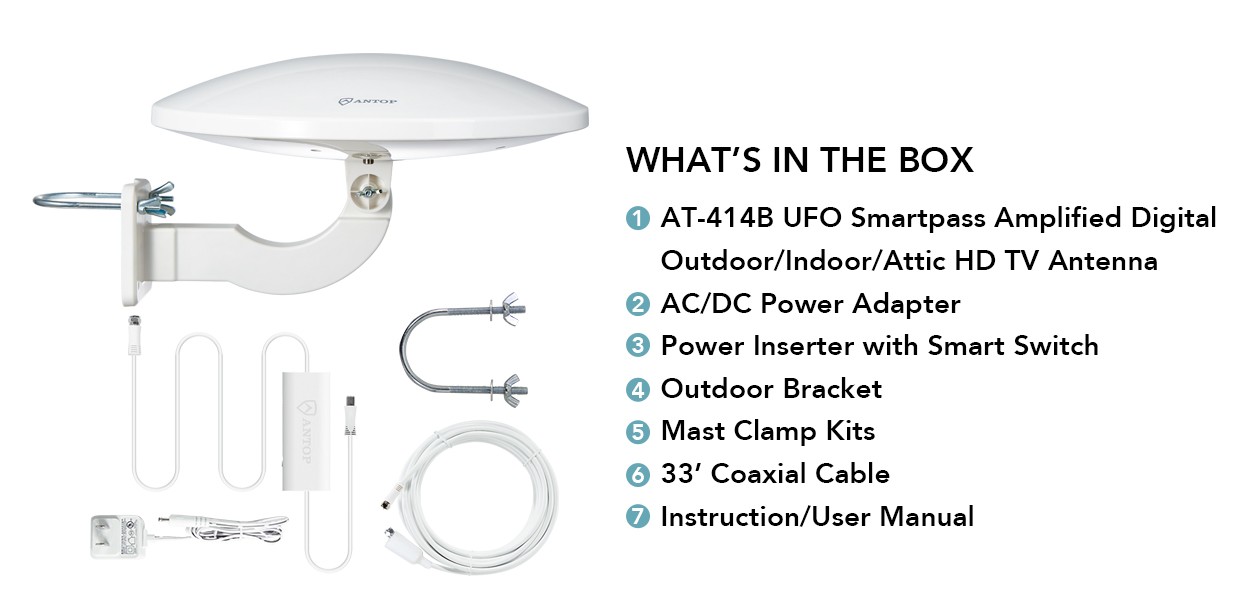 Specification

Usage

Outdoor, Attic, RV, Marine

Signal Strength

Moderate Signal Areas

Received Band

HI-V, UHF

Amplification

Smartpass Amplified

Frequency Range

87.5-230MHz, 470-700MHz

Gain

Switch OFF: 12dB; Switch ON: 22dB

Max Output level

100dBuV

Noise Figure

≤3dB

Impedance

75Ω

Power Supply

DC12V via power adapter

Cable Length

33ft

Product Series

UFO

Working Temperature Range

-104 to 140 ℉

Wind Figures

6 mile/h = 0.23N ; 10 mile/h = 0.83N

Color

White

UPC

856134006391
Consumer Packaging

Weight
5.17 lbs
Dimensions
15.15 × 5.9 × 15.35 in