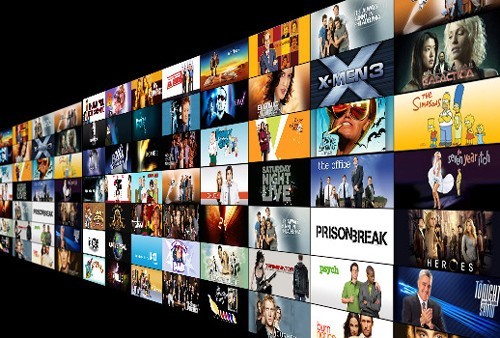 ONTARIO, Ca (June 10, 2016) — ANTOP Antenna, a global leader in the manufacturing and marketing of digital indoor and outdoor TV antennas, will be offering a full suite of 28 different Over-The-Air digital TV antenna models allowing consumers multiple options to enjoy the freedom of no-cost broadcast TV. From their new Southern California-based headquarters, ANTOP will market Over-The-Air digital TV antennas to support consumers as they continue to "cut-the-cord."
"We're focused on providing superior customer service and offering the best Over-The-Air TV signal reception solutions for consumer home, recreational vehicle, and marine antenna use," said Eric Jiang, ANTOP vice president. "Our 2016 line up of indoor and outdoor antennas illustrate why we've been a leader in the design, engineering, and manufacturing of TV antennas and signal distribution products for more than 36 years."
Antenna styles from ANTOP include indoor and outdoor models to better suite user needs.
Indoor models
The popular Paper Thin, featuring a lightweight, ultra-thin .02 of an inch design
Curved and Flat Panels models, sleek and elegant
And, the more traditional Ring model with telescoping antenna
New Concept Outdoor Models
The Wing, Butterfly and Flat Panel, feature slim compact designs and utilize innovative weather-resistant materials.
Ideal for the Do-It-Yourself crowd, these outdoor models are engineered for easy installation.
Each ANTOP antenna is supported by a dedicated team of international (US/China/Europe) product engineers. From initial concepts to manufacturing and final testing, product engineers control all the variables in the development process cycle to ensure consumers receive the highest quality products. The ANTOP engineering team enables the company to quickly respond to changing technologies and consumer needs. Consumers can expect ANTOP to continuously release new innovative antenna products that will increase their HDTV viewing experience.
In terms of innovations:
The Smart Pass Amplifier, an exclusive technology offered only by ANTOP, uses an all-in-one design to allow an easier connection and deliver the correct balance between short and long range reception.
4G LTE Filter. ANTOP was the first antenna manufacturer to include a built in filter in all their products to block 3G and 4G wireless signals to ensure noise-free digital TV reception.
Committed to providing superior customer service, the opening of ANTOP's Southern California headquarters will allow the company to better service trade customers and support consumers as the trend to "cut-the-cord" from cable and satellite pay TV services continues to grow. Sales and Marketing and Logistics and Customer Service functions will be directed from the new headquarters to support the company's North American growth objectives. With the new office in place and staff continuing to come on board, ANTOP is moving forward with plans on expanding its brand presence in the region by opening retailer, distributor and on-line sales channels to better service consumers. Currently consumers may purchase ANTOP antennas at various on line stores, but soon to be, available on shelves at selected retailers throughout the US.
ANTOP has built a gold star reputation within a global industry by presenting a corporate culture of cooperation and respect while delivering mutually-beneficial high quality antenna solutions to business partners and consumers alike. Based on a commitment to quality, engineering, research, and customer experience, ANTOP indoor and outdoor antennas lead the way in product satisfaction and value. ANTOP combines aesthetically pleasing product designs suitable to match a wide range of home décor styles and the latest antenna technology to provide a crystal clear HDTV over the air TV reception. Providing innovative solutions leads ANTOP's future development.
About ANTOP: Established in 1980, ANTOP is focused on providing superior customer service and offering the best Over-The-Air TV signal reception solutions for consumer Home, Recreational Vehicle, and Marine antenna use. ANTOP has also successfully developed, manufactured and marketed professional grade CATV, MATV and SMATV signal distribution products and telecommunication antennas. Visit www.antopantenna.com
"Let's cut the cables"
ANTOP Antennas has led the global change in the design, engineering, and manufacturing of TV antennas, creating an astonishing digital signal and quality reception, paving a new path for the world to watch TV without the cables and contracts.
DISCOVER
EXPLORE
1650 South Balboa Avenue
Ontario, California 91761
United States



[elfsight_social_media_icons id="1″]