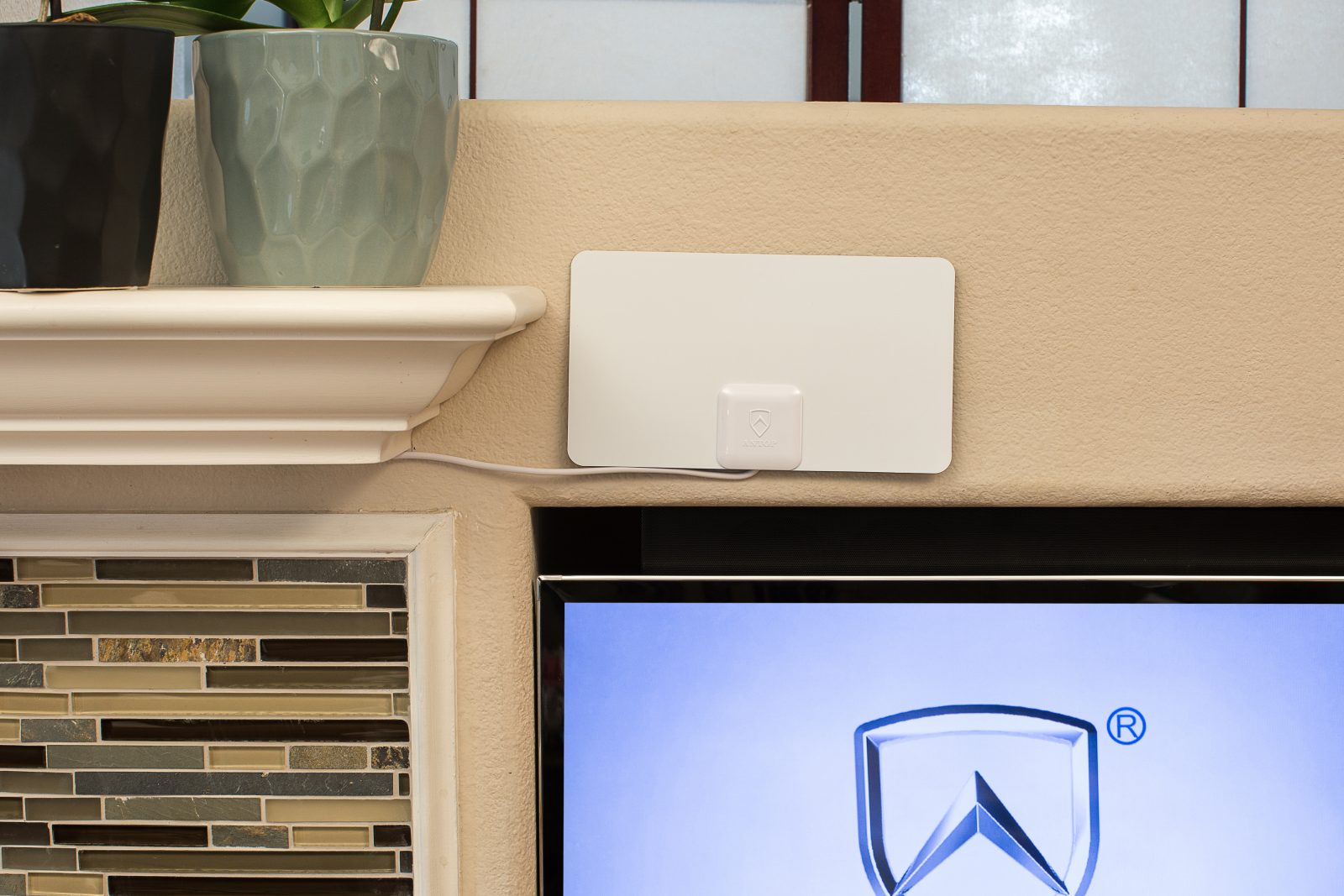 ONTARIO, Ca (August 8, 2016) – ANTOP's Paper Thin indoor antennas combine aesthetically pleasing designs with digital technology to provide a visually appealing product that delivers crystal clear HDTV reception. The popular Paper Thin product line consists of 26 different models featuring sleek, lightweight and ultra-thin, .02 of an inch, compact designs made for easy installation, but still delivering on the ANTOP promise of a quality HDTV viewing experience by utilizing the latest in antenna technology.
"We're focused on offering the best Over-The-Air TV reception solutions to provide consumer options for cutting the cord," said Eric Jiang, ANTOP vice president. "Our Paper Thin antennas were first introduced in 2010 and continue to be one of our most popular products based on technical advancements and their appealing design."
The Paper Thin product line includes two variations in reception patterns, Omni-directional and Multi-directional, while distance ratings vary by model from 30, 40 to 55 miles from signal origination point. Patterning options include a cute flat bow-tie layout as well as multiple square and rectangular designs. All models offer a paintable surface area to allow for further integration into any home's interior décor. Selected models feature ANTOP's exclusive Smartpass amplifier technology, an all-in-one design allowing for easier connection and corrected balance between short and long range reception. To ensure noise-free digital reception each Paper Thin antenna includes a built in 4G LTE filter blocking 3G and 4G wireless signals. ANTOP pioneered the use of filters in antennas by being the first manufacturer to include this technology in their products.
The Paper Thin antenna's compact size and multiple set-up options allow for positioning on any wall or window within a home, apartment or even in an RV. ANTOP's antennas support HDTV, 1080P TV and 4K ULTRA HD and are compatible with TV converter boxes and digital or analog TVs.
About ANTOP Antenna: Established in 1980, ANTOP has become a global leader in the manufacturing and marketing of digital indoor and outdoor TV antennas. Focused on providing superior customer service and offering the best OTA TV signal reception solutions for consumer Home, Recreational Vehicle, and Marine antenna use. In addition to digital TV antennas, ANTOP has also successfully developed, manufactured and marketed professional grade CATV, MATV and SMATV signal distribution products and telecommunication antennas. For additional information visit, www.antopantenna.com
[image_with_animation image_url="6645″ alignment="" animation="Fade In" img_link_target="_blank" box_shadow="none" max_width="100%" img_link="http://www.antopantenna.com/at-133b.html"]
"Let's cut the cables"
ANTOP Antennas has led the global change in the design, engineering, and manufacturing of TV antennas, creating an astonishing digital signal and quality reception, paving a new path for the world to watch TV without the cables and contracts.
DISCOVER
EXPLORE
1650 South Balboa Avenue
Ontario, California 91761
United States



[elfsight_social_media_icons id="1″]