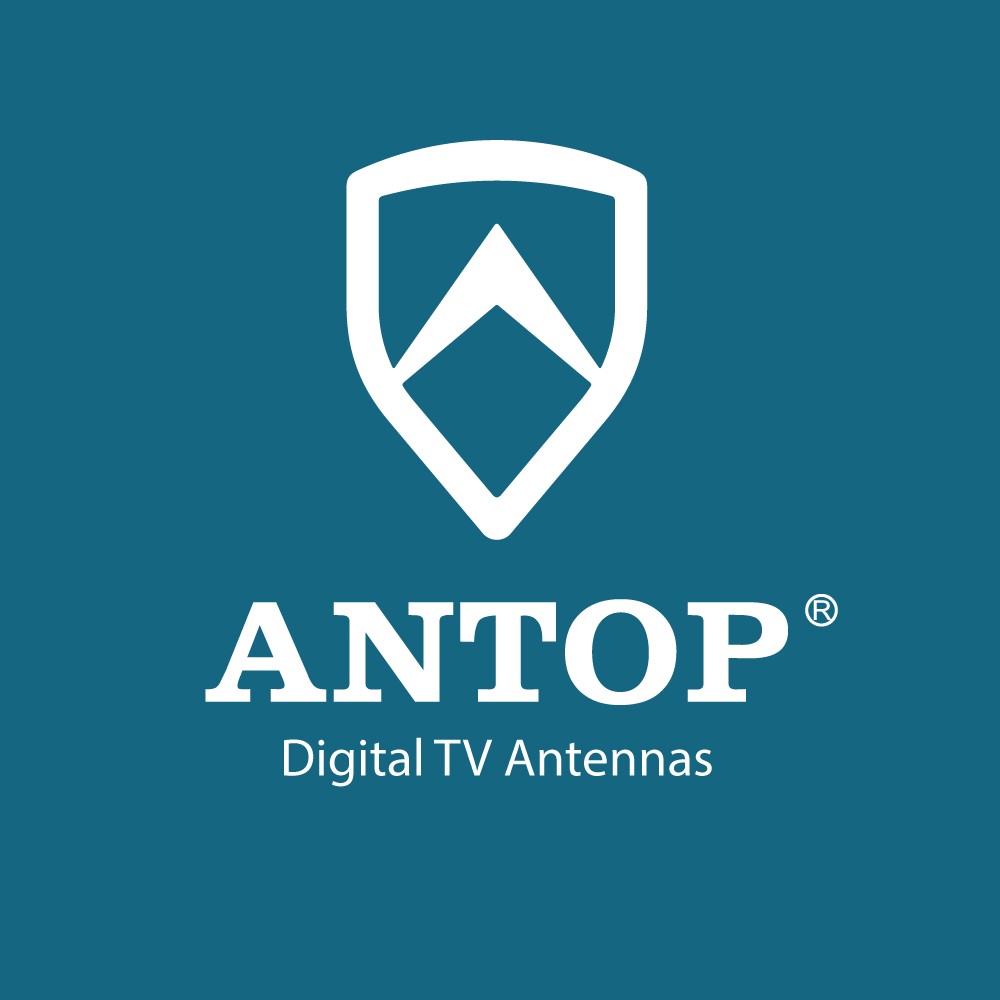 ONTARIO, Ca (December 6, 2017) – As most U.S. households can receive over-the-air digital signals from networks such as ABC, CBS, NBC, and FOX without cable or satellite access by using the correct HDTV antenna, ANTOP Antenna and their sales partners are in an advantageous position to provide consumers with a wide range of cost-efficient indoor and outdoor antenna options to cut the cord and enjoy free over-the-air broadcast TV.
New Sales and Distribution Partners
ANTOP manufactures an entire line of more than 60 different indoor and outdoor HDTV antenna models, making the company an attractive antenna partner for consumer electronics distributors and retailers. ANTOP launched its U.S. brand just a little more than a year ago and thanks to the efforts of current sales partners, more and more consumers are being introduced to free local TV.
Sales and distribution partners now include D&H Distributing, Fry's Electronics, Ingram/ATO, Petra Industries, TDL Canada, TeleDynamics, and Wintec Industries.
"We're very pleased to see that top consumer electronics distributors have recognized the sales opportunities our HDTV antennas represent," said Eric Jiang, president of ANTOP Antenna Inc. "With a full line of outdoor and indoor over-the-air digital antenna models, ANTOP has a free TV solution for just about every household in America."
Distributors and retailers are finding ANTOP antennas as the perfect "added value" item to bundle with their current media streaming device products and services. Consumers can realize savings by cutting the cord from cable and satellite and bundling an ANTOP antenna for free local broadcast programming with a streaming option for a wide range of TV entertainment.
Nine of 10 U.S. Homes Can Receive FREE Local Broadcast TV.
ANTOP's antennas combine contemporary designs, suitable to match interior décors and exterior home styles, and the latest in digital antenna technology to provide a crystal-clear HDTV reception. All models support HD, 1080P, and 4K ULTRA HD TVs and are converter box compatible. Reception distances vary by model, begin at 40 miles and continuing up to 80 miles, while coverage pattern options are either omni or multi-directional.  
ANTOP "Big Boy" Flat Panel HDTV Outdoor Antenna Line
The newly expanded line of "Big Boy" Flat Panel outdoor digital antennas feature a hard ABS, anti-UV weatherproof exterior casing that protects the antenna's internal elements from weather conditions. Unlike traditional bulky, unsightly Yagi mechanical antennas, the sleek, flat panel box design makes installation easy.
The "Big Boy" HDTV outdoor antennas are powerful enough to supply an uncompressed quality digital signal to multiple high definition TVs within the home.
HDTV Indoor Antenna Design
ANTOP's indoor antenna options include the Paper Thins, Curved, Bow, and Flat Panel models. These indoor antennas are compact, elegantly designed, and provide multiple set-up options for easy installation on tabletops or walls within a home, apartment or even in an RV. 
HDTV Antenna Innovations
The Smart Pass Amplifier, an exclusive technology offered only by ANTOP, uses an all-in-one design to allow an easier connection and deliver the correct balance between short and long-range reception. ANTOP was the first antenna manufacturer to include a built-in 4G LTE filter in all their products to block 3G and 4G wireless signals to ensure noise-free digital TV reception.
About ANTOP Antenna: Established in 1980, ANTOP has become one of the largest manufacturers and exporters of digital indoor and outdoor TV antennas. ANTOP continues to provide consumers with high quality, excellent performing digital TV antenna options to Cut-the-Cord on cable and satellite TV and enjoy the freedom of no-cost free broadcast TV. For additional information visit antopusa.com.