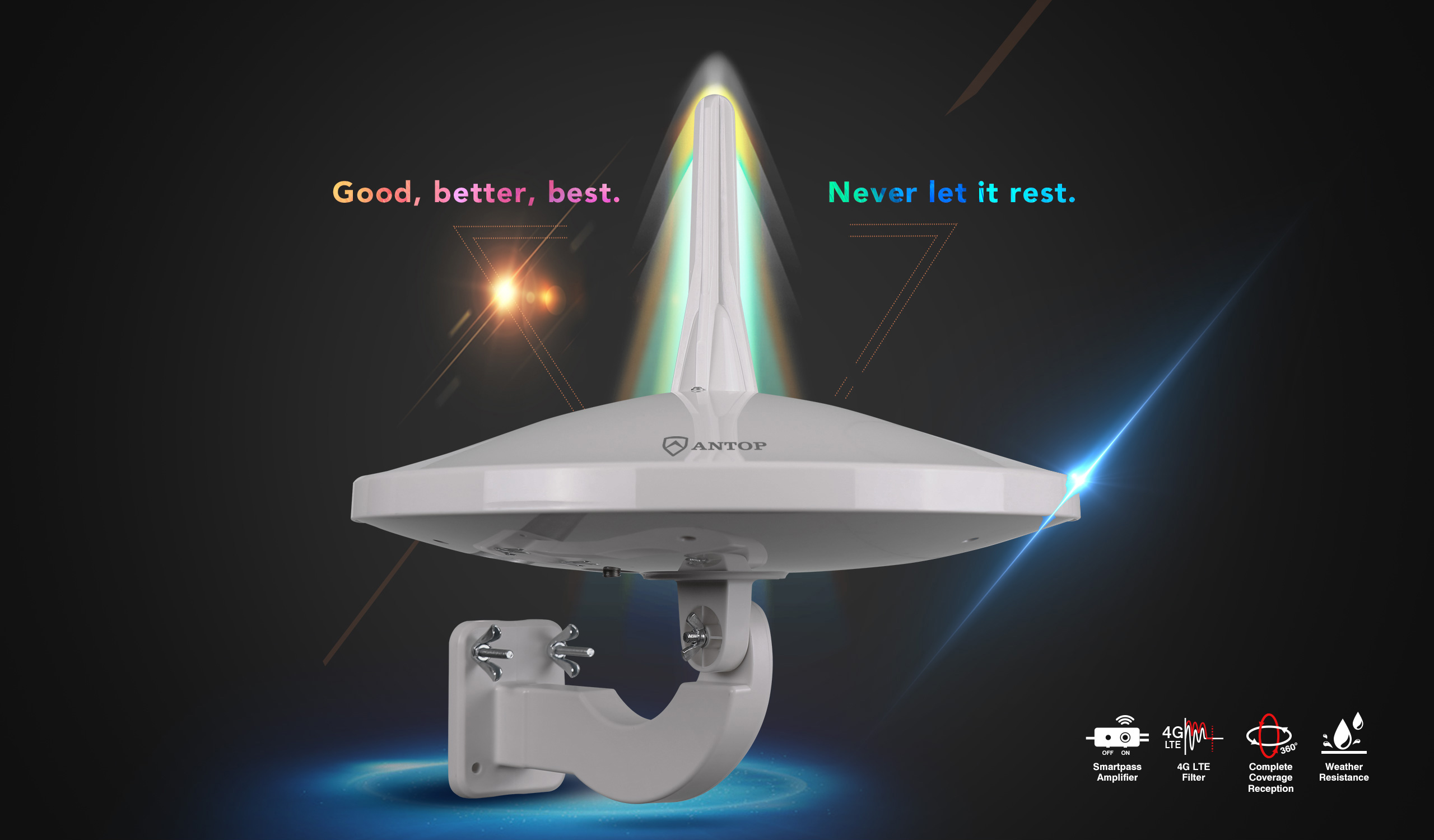 Focused on offering the best
Over-The-Air TV signal reception solutions,
ANTOP engineers are continuously researching and testing new possibilities to improve
digital TV antenna performance.
Based on the standard multi-directional and omni-directional signal patterns, ANTOP has developed an
innovative technique to better capture over-the-air TV signals by combining both a horizontal and vertical
reception pattern within one antenna. Hence, the introduction of ANTOPˊs Dual Omni-directional
Outdoor HDTV Antenna AT-415B.