Modern Flat Panel Design
Indoor or Outdoor
The "Big Boy" antennas are large enough to power the entire house yet sleek enough to blend right into your home's decor.
Slide
Indoor tabletop - Easy setup - Good Signal .
Attic mount - Medium install - Great Signal .
Roof mount - Professional install recommended - Best Signal.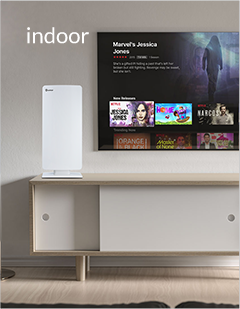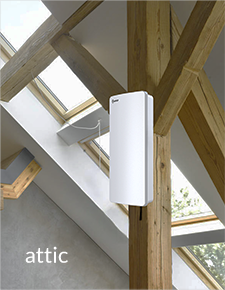 Big Boy Reception With Your AirTV Just Makes Sense
Best Cord-Cutting Combo
No Cable or Satellite Monthly Fees. No Contract or Commitments.
Combine your free local channels with the best of streaming.
Exclusive Technology
Amplify your signal everywhere you go
"Big Boy" antennas always deliver you the best range with the right amplification.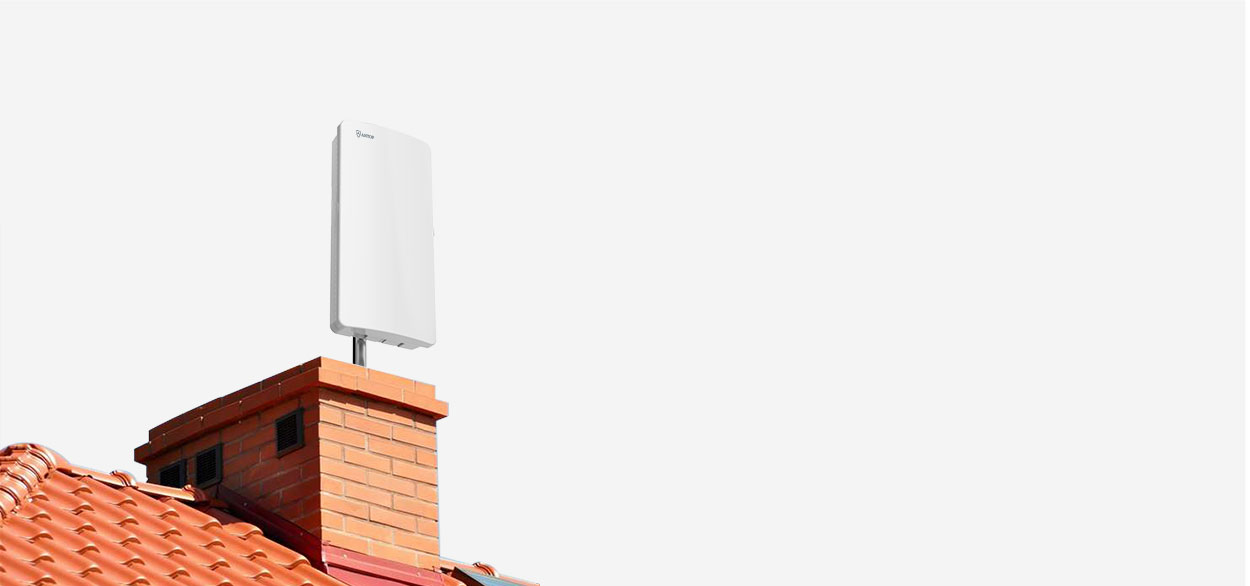 A Long-term Solution
Do it right the first time
Stay connected to the latest technology.
All "Big Boy" antennas are 4k & 8K compatible.

There's A "Big Boy" Antenna For Everyone
AT-406BV

My previous antenna was damaged by strong wind so I ordered this one. It is 13' up off the ground outside backyard on a iron pipe.
I am about 56 miles from the broadcast towers so reception is good once you learn to point an antenna.
Download the antenna pointing app for your phone and it's too easy. The one thing I was not expecting was how directional this one is.
It picks up everything within about a 5 degree angle of where you aim it but not the fringe stations my previous one got.
I get the major networks, the sub channels with great quality picture. Who needs cable/satellite and
all of the channels you never watch? The wind and rain we had yesterday didn't affect performance.
I like it, would buy again and recommend it.
Jellyfish on June 3,2020
Antopusa.com Review

AT-406BV
AT-400BV

I love this new air TV antenna. I have an older HD TV that works perfectly with this
by connecting it to the coaxial connection. It was a breeze to install and set up,
nothing else is needed. Just mount it outside on light pole and go.
Great reception. Thanks for such a great product.
Daniel on April 23,2020
Antopusa.com Review

AT-400BV
AT-405BV
Great solution to watch TV

I recently purchased this item after cutting the cord with my cable company.
After hearing from friends what antenna tv is like, I was only expecting news channels but boy was I wrong!!
I have received 48 plus channels with some of my favorite shows on them. I already can't wait to purchase
this item again as a gifts for others.
Kelly Burnett on August 4,2020
Antopusa.com Review

AT-405BV
AT-800SBS
Enjoy cable TV without a cable

It's been two months since I bought this antenna. This antenna was incredibly easy to set up.
I replaced my old style outdoor antenna with this one. Now I get all my local broadcast channels (in HD) for free.
We are glad to know that all the major networks we watch, such as NBC, CBS and fox, can still watch at any time without cable TV.
We've been cable customers for years, but they've been raising prices and we have to cancel.
If you're not a cable fan and are looking for alternatives to paying for many of the channels you don't watch,
this antenna will give you enough channels to enjoy without a big cable bill. I think it will actually help you save money.
Jerry Peterson on March 4,2020
Antopusa.com Review
AT-800SBS
AT-800SBS

urvature of the earth prevents distances of more than 70 or so miles from the broadcast tower for television reception.
Any antennas Saying it can get stations from 150 miles away is simply not possible. HAM radio can do it because the waves bounce off the ionosphere,
UHF and VHF don't do that. This is a solid outdoor antenna and works well for stations within 90 miles.
It actually works better for me than a old-school yagi. Don't get me wrong, yagi may works fine for someone because
so much of their performance depends on environmental factors, but the 402bv beats it, especially for VHF reception.
However, when thinking of installing an antenna, always go to tvfool dot com and rabbitears dot info to
find out how far broadcast towers are from you and what kind of signal you can expect. If you're within range, I would recommend this antenn.
Gerry on March 23,2020
Antopusa.com Review

AT-402BV