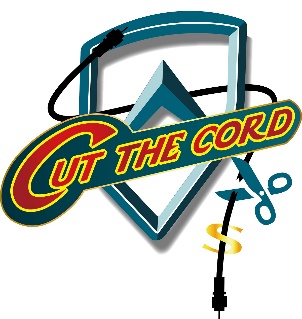 Antenna Selection Guide
Before selecting a television antenna, you'll want to collect some basic facts about your antenna needs. In addition to providing a zip code search through the Federal Communications Commission (FCC) website, we think it's important that all antenna users understand these items. We'll take you through the basics, a sort of "Antennas 101" review, followed by the easy search tool at the end that will provide you with all of the information you need about broadcast TV in your area.
Antennas 101
Antenna styles from ANTOP include numerous indoor and outdoor models to better suite your specific needs. ANTOP antennas' range capabilities can cover from 0 to up to 100 miles from point of signal origination with coverage patterns including directions, multi-direction and Omni-directional. With more than 28 different antenna models you're sure to find the right antenna.
Indoor models
The popular Paper Thin, featuring a lightweight, ultra-thin .02 of an inch design

Curved and Flat Panels models, sleek and elegant

And, the more traditional Ring model with telescoping antenna
New Concept Outdoor Models
The Wing, Butterfly and Flat Panel, feature slim compact designs and utilize innovative weather-resistant materials.

Ideal for the Do-It-Yourself crowd, these outdoor models are engineered for easy installation.
In terms of innovations, ANTOP leads the industry:
The Smartpass Amplifier, an exclusive technology offered only by ANTOP, uses an all-in-one design to allow an easier connection and deliver the correct balance between short and long range reception.

4G LTE Filter. ANTOP was the first antenna manufacturer to include a built in filter in all their products to block 3G and 4G wireless signals to ensure noise-free digital TV reception.
Through the FCC search you will want to determine how far away do you live from television broadcast towers in your area. Be sure to look for ABC, CBS, FOX, NBC, PBS and The CW at the very least. Search results will give you tower distance in miles from your home address.
Are the television broadcast towers in your area located in the same general direction, or are some of them located in different directions? Search results will give you tower direction in degrees, clockwise from Due North. Are your desired channels within at least 90 degrees of each other, or are some outside of that range?
Single Tower Location (90 Degrees)

If towers are in a single location, both directional and Omni-directional antennas will provide reception. For the best signal reception, a directional antenna is recommended.
Dual Tower Location (180 Degrees)

If towers are grouped in two locations in the same general direction, such as living in a border area in which you want to get stations from two different cities, a multi-directional antenna is needed.
Multiple Tower Location (360 Degrees)

If towers are in multiple locations, you will need an Omni-directional antenna. ANTOP offers outdoor antenna options with a 360° coverage footprint and 55mile+ reception range so that with the use of a remote- controlled antenna rotator is not necessary.
The majority of television broadcast stations in the U.S., about 75%, utilize UHF frequencies (RF channels 14-51). 23% broadcast over high-VHF (RF channels 7-13), while a very small number of stations, about 2%, broadcast over low-VHF (RF channels 2-6).
What you need to know about Digital TV Antennas
Digital TV antennas have come a long way since your grandpa's "rabbit ears" you grew up with. Here is a list of what you need to know about modern day digital TV antennas.
Broadcast signals are superior to cable and satellite.
There are no paid subscription fees to receive over-the-air (OTA) television, and the picture and sound quality is far superior. In addition, OTA broadcasts are free from the signal compressions used by cable and satellite giving you unadulterated high definition television.
Unlock new local channels.
Cable and Satellite providers do not carry all the channels that may be available in your area. In fact, most broadcast stations offer additional regional programming, absolutely free. These channels include local news, sports, cooking shows, kids programming along with classic TV shows and movies.
All the major networks transmit signals free over-the-air.
You don't have to pay for some of the content you receive on cable or satellite. The broadcast networks are paid for by advertisers, not subscribers. All your local news, weather, sitcoms, cooking shows, kid's shows, sports and thousands of movies are available free with an antenna.
'HD' or 'HDTV' antennas are some of the more common names used for digital TV antennas.
All digital antennas receive the same picture and sound quality; we just give them a familiar name. Some broadcasts will be in full HD while others are broadcast in standard definition. The real difference is the uncompressed signal received with an antenna.
There are channels, and then there are sub-channels.
Each broadcast station sends out a signal on a frequency (channel). This frequency will provide many 'sub-channels' containing your programming. For example, a channel broadcast on channel 8, would appear on your TV as sub-channel group 8.1, 8.2, 8.3 etc. Each channel, aside from its main service can be broadcasting additional programming on 1 to 4 sub-channels simultaneously.
Antennas are a great compliment to any cable or satellite subscription.
Complimenting your television setup with a digital antenna will come in handy the next time your cable or satellite blacks out. During emergencies or bad weather, receiving OTA signals to your TV with an antenna will keep you informed. Much like a radio, the frequency is more reliable and less subject to interruption.
Find the broadcast towers before you choose an antenna.
When choosing an antenna, remember that every set up is unique to the location in which you live.
Hills, trees, and buildings bend, deflect, and weaken signals.
The digital TV signal is a 'line of sight' signal. Typically, the higher you have your antenna, the better the reception. While signals pass through walls and other surfaces, the more obstructions the signal encounters, the weaker the signal and this causes signal disruption. The clearest, most unobstructed view to the broadcast towers will allow the antenna to perform at the highest level.
3 things you need to receive over-the-air digital broadcast TV
A television with a digital tuner (found in any TV manufactured after March 2007)
The right antenna for your specific location. The knowledge of broadcast tower locations in your area. Point your antenna toward them and bask in the glory of OTA, free television.
Sorry, there is no magic antenna.
Antennas come in a variety of shapes and sizes, each designed for a specific situation. Some are narrow focused (directional) antennas; while others are multi-directional with a wider focus and those with a 360° Omni-directional coverage radius. Antennas all come with various range capacities. ANTOP antennas range capabilities can cover from 0 to up to 100 miles from point of signal origination.
Tips to follow:
Outdoor installation is best, but ANTOP antennas can also be installed indoors or in attics. (50% strength/range is lost indoors).

Simple, direct connections and installations are best. The more junctions in the installation, the higher the signal loss.

Each time the signal is split (to go to another TV) signal strength is reduced, so a low-noise amplifier may be needed to help compensate for the signal reduction. ANTOP offers antennas with a built in SmartPass amplifier and all come with a built in 4G LTE Filter to reduce noise levels.

Install the antenna where signal is "present". Move the antenna to different locations until signals are found. Many times one end of the roof or room has better signal characteristics than the others.
Easy Search Tool
We feel it is best to use the search tool provided by the Federal Communications Commission as it is always kept up to date with the most accurate OTA station information. Click here: FCC.GOV
Questions?
Call us, or drop us an e-mail, we'll be happy to help you out. Even if you don't select an ANTOP antenna, we'll still lend a hand. ANTOP Customer Service: 909-947-8883 (M-F, 9a-5p pst) / support@antopantenna.com