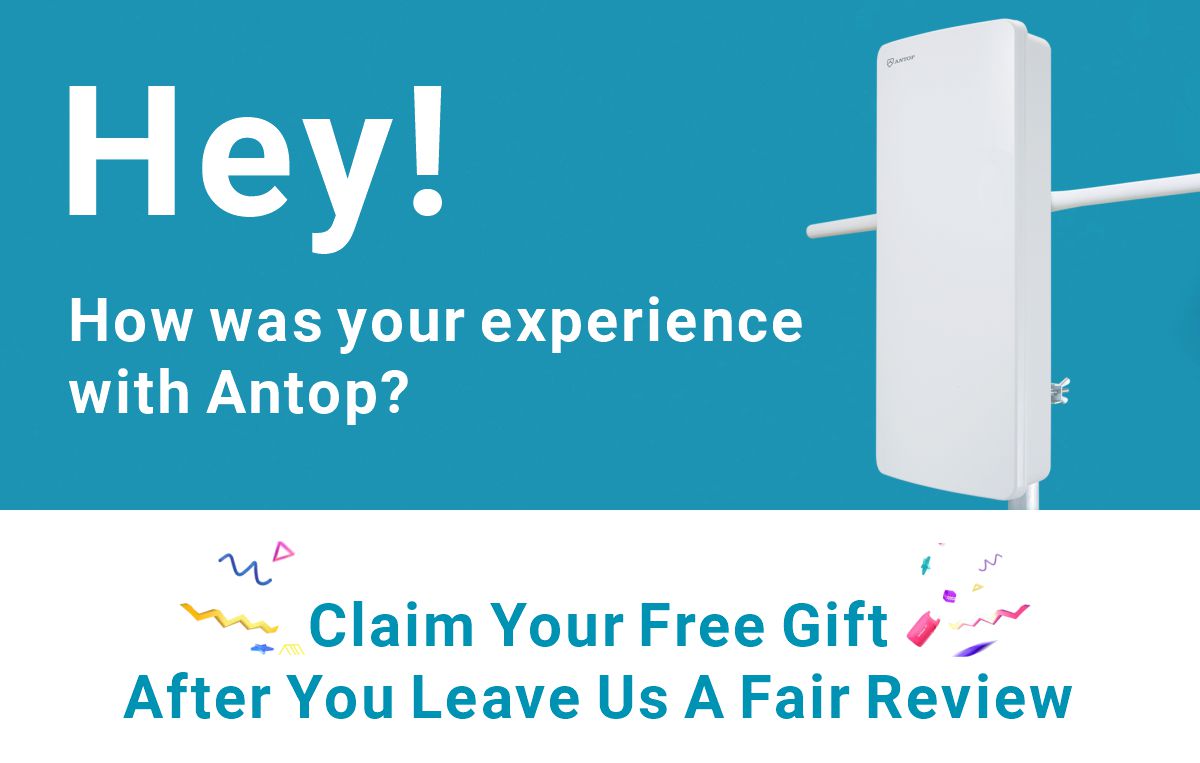 We hope you will leave us a fair and favorable review of your experience with our product.
Please remember that antenna performance will always depend on the number of OTA broadcast towers in your area, the size and strength of your antenna, and the height and line of site to towers.
Orders within 90 days and over $35 value can participate in the review gift giveaway.
Remember if you're not satisfied, before leaving negative feedback, let us make it right.
Step 1
Leave us a fair review on AntopUSA.com.
Step 2
Email us a screenshot of your "Review" and "Order Details" to
Support@AntopUSA.com
for verification.
If you have any questions please contact our customer service by email or telephone and we will get back to you as soon as possible.